Books
The Cricket Analyst iPhone App
The Cricket Analyst mobile app (Android version coming soon) aims to give you more insight into the intricate world of international cricket and all who play it, whenever and wherever you are.
And God Created Cricket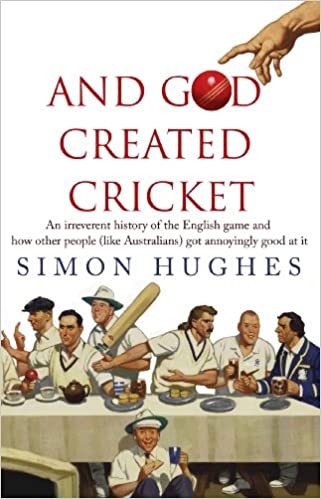 For centuries, the sport of cricket has been known for its spirit of fair play and gentlemanly conduct. Wrong. Since the earliest primitive hitabouts, it has been rife with gambling, corruption, subterfuge and violence, and has been run by a bunch of self-appointed incompetents. Well, some things never change.
In And God Created Cricket, award-winning writer and broadcaster Simon Hughes casts his expert eye over this most English of sports, and how the rest of the world soon started beating us at it. With his unique blend of sharp humour, biting analysis and deep affection for cricket, Hughes revisits and evaluates the history of the game and its evolution into a modern commercial. And through it all runs the seam of the Ashes, ending, rather conveniently, as England beat the Aussies again in 2009.
And God Created Cricket by Simon Hughes: review – Telegraph
BUY THIS BOOK
A Lot of Hard Yakka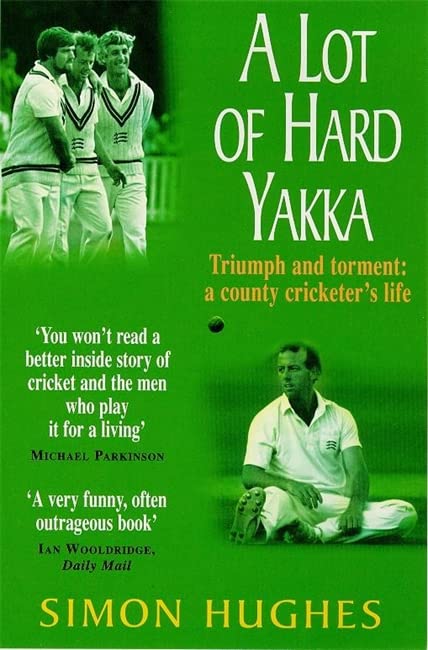 THE 1997 WILLIAM HILL SPORTS BOOK OF THE YEAR
Between 1980 and 1993, Simon Hughes was a regular on the county circuit, playing for Middlesex until 1991 before moving on to Durham at the end of his career. In that time, he played alongside some of the great characters in cricket: Mike Brearley, Mike Gatting, Phil Edmonds and Ian Botham. This is not an autobiography of a good county pro, but a look at the ups and downs, the lifestyle, the practical jokes and sheer hard yakka that make such a poorly paid, insecure job appeal to so many. Now a respected journalist and broadcaster, Simon Hughes has written a brilliant, amusing and wrily self-depracating book, packed with hilarious and embarrassing anecdotes about some of the greatest cricketers of the last 20 years.
BUY THIS BOOK
Jargonbusting – the Analyst's Guide to Test Cricket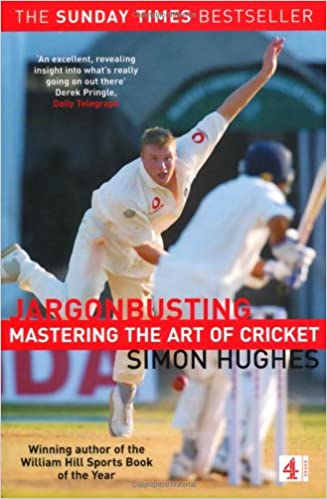 Crammed with pictures and text featuring all the greatest exponents of test cricket and the secrets of their success. The book, compiled by Simon Hughes and incorporating screen grabs from Channel4's award winning coverage of the game, covers every skill facet of test cricket with insight into the myriad ways that batsmen score runs and bowlers take wickets. A great guide to the game whether you want to watch it or play it.
BUY THIS BOOK
Morning Everyone – a sportswriter's life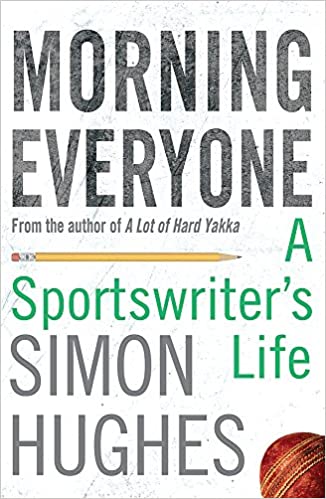 This light-hearted, insightful offering from Simon Hughes, his fifth book, interweaves his life as a sports journalist from the mid 1980s with every attempt by England through the nineties and noughties to reclaim the Ashes. It culminates with the famous 2005 series, the last on terrestrial TV and the swainsong of Richie Benaud, after whom the book is named. If you dreamt of being a sportswriter, or wondered about the bizarre workings of the sports media, or just want to have a a laugh, this book is for you.
BUY THIS BOOK
Copyright 2022 The Cricket Analyst – Simon Hughes. All Rights Reserved.