BANGLADESH TOO FEARFUL
Posted: May 28, 2010
|
Author: Simon Hughes
|
Filed under: Cricket Analyst
|
Tags: No tags set for this entry.
The last time Shakib ul Hasan, the Bangladeshi captain, put England in they made 599-6 declared. That was at Chittagong in March. So it would have been with a degree of trepidation that he again asked England to bat yesterday when the coin landed in his favour. With overcast skies, damp in the air and, more significantly, a group of apprehensive visiting batsmen surveying the conditions and England's hungry bowlers, he had no option but to field.
Briefly as the new ball nipped around and the England openers cautiously found their feet, there was parity between the teams. Andrew Strauss played and missed, and nearly chopped one on, and Alastair Cook defended watchfully before being trapped lbw on the crease by the best ball of the day. But as soon Jonathan Trott took guard at 11.20 and the sun came out England assumed control.
Or you could say Bangladesh ceded control. It can't be easy being Test match whipping boys, fronting up expecting another hiding. But they could help themselves by adopting a more positive approach. They seem fatalist in their bowling changes and field settings, almost as if they are apologising for being there. They are like awestruck footballers reluctant to put in serious challenges on more celebrated opponents for fear it would be insulting. They are over-respectful of the batsmen they come up against.
They may have a pop gun attack, but they went on the defensive far too early. Midway through the first session there was a solitary slip, a lone gully and two men back square of the wicket on either side. It betrayed the captain's lack of faith in  his seam bowlers' abilities – borne out, it is true, by their test bowling averages of 45 plus and their tendency to bowl both sides of the wicket. But it allowed batsmen easy singles which the imperturbable Trott, in particular, was eager to accept.
Despite the initially helpful conditions, spin was introduced in the 10th over as if the captain didn't trust his quickies to sustain any semblance of pressure. Shakib soon had three men out on the legside boundary to Andrew Strauss, a one day field in the first hour of a test match, including a long on, protecting a scoring avenue rarely explored by Strauss. Consequently the England batsmen milked the bowling and racked up a leisurely 100 by lunch without breaking sweat. Later when Strauss was finally persuaded to drag a slightly lazy cut into his stumps, Kevin Pietersen arrived to a 'help-yourself field'. Maybe Bangladesh are sponsored by an Internet dating agency – there were singles everywhere.  Pietersen, unable to contain himself at such a potential orgy, soon over-exposed himself. But Trott, a little more discreet, continued on his remorseless way.
Jamie Siddons is the ideal man to coach Bangladesh. He is a tough Australian, he is dedicated and open-minded and he has no hair. If he did, he would have pulled it all by now such is the frustration of managing his talented but naive charges. He has tried everything – shouting at them, cajoling them, persuading them, introducing them to modern greats like Sachin Tendulkar and Wasim Akram to pass on their wisdom. The message that test cricket is about patience and perseverance is repeated often but does not appear to be getting through. Even though live test cricket is beamed regularly to Bangladesh from abroad, the lessons not absorbed. As a result the team performs like a bunch of eager students – keen and energetic but rather in awe of their elders and with little understanding of real life.
With this short tour, and the one in March, England are helping their development. But charity begins at home and it is an absolute travesty that India have never invited Bangladesh to play a test match there. It is about time they took more responsibility for the advance of cricket's third most populous nation, an act that can only enrich the world game.
(2) Comments
Permalink
RSS 2.0
2 people have left comments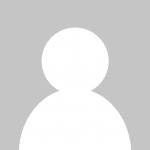 Aidan Jones said:
Why should test matches, or any other matches for that matter, be stopped for bad light when the grounds they are playing on have flood lights. Surely, if the light is poor simply switch the lights on as they do at Tennis tournaments, Football matches etc.
When people have come a long way and paid good money to watch a cricket match they have a right to expect to watch good cricket especially when the technology is there to facilitate this.
Why don't they do this?
Please reply as I am mistified.
Many thanks
A Jones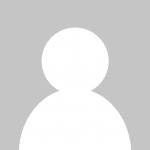 Simon Hughes said:
I quite agree with you it is appalling. The players complain that they can't see the red ball under lights very well but it doesn't wash with me. They should play unless it is pitch dark. Helmets are so good they more or less guarnentee there will be no serious injuries. Actually the fielding side are probably more in danger during bad light.
Copyright 2022 The Cricket Analyst – Simon Hughes. All Rights Reserved.