FINN NEEDS BOWLING NOT WEIGHTLIFTING
Six weeks ago Steven Finn was on Cloud 9. His name had been inscribed on the honours board at Lords, alongside the greats like Trueman and Botham and Bedser and Willis, for his five wicket haul against Bangladesh. Bowling with great rhythm and confidence he had finished with 15 wickets in two tests and was named England's man of the series. He was being feted as the best young fast bowler in the world, compared favourably to a fledgling Glenn McGrath, and promoted as the lofty pillar around which England's defence o f the Ashes this winter would be built.
And then he was hauled back down to earth and stabled for six weeks, like a feisty young horse that has just won the Derby and needs sedating for a while. Given an extensive fitness course by the England management, he has spent much of the last month couped up in gyms or dressing rooms champing at the bit. When he was finally let loose for Middlesex at Uxbridge last week he was predictably a little short of a gallop, though there were signs in the Sussex second innings that everything was starting to click again. But he will re-enter the test match ring again on Thursday somewhat less certain of himself than before.
Despite  the good intentions of the England strength and conditioning people, partly reacting to Finn's habit of sprawling to the ground in his follow through, his calculated withdrawal may be counter productive. Neither his coaches and colleagues at Middlesex nor Finn himself welcomed it (though Finn obediently did everything that was asked of him.) Stuart Broad might have returned from his mini-break refreshed, stronger and faster, but he is at a more advanced stage of his bowling development.  He knows his game, and the responsibilities that spearheading a test attack brings. Finn, for all his willing and observant nature, is a novice.
It may be a cliché, but the only way to get properly fit for bowling is by bowling.  It is not just the physical fitness. It is the mental toughness to be able to bowl your 24th over of the day as hard and as optimistically as your first..  It is about understanding your body and steering it through a hard day's cricket. It is about gearing yourself up to bowl at crucial moments or on different surfaces or at batsmen who have unusual techniques. It is about learning strategies for different match situations and trying out different methods. It is, in short, about getting to know yourself as a bowler. You can't do that in the gym, or on the running track or in the swimming pool. You can only do it on the field. In mine and most bowlers' experience it takes until at least their mid 20s to acquire that self knowledge.
Finn has all the raw materials to be a match-winning test bowler. He has enough pace, extracts considerable bounce from his 6ft 8in frame, and bowls a consistent line and length with a beautifully oiled action. He just lacks experience. Interestingly, he had never bowled as many as 27 overs in a day until last Wednesday. Though he handled the work load well, he bowled the wrong length initially, and sent down three erratic overs the next morning before a brief  consultation with Angus Fraser got him back on track after lunch. Later he bowled 12 overs off the reel. It was if he, or his captain, was trying to pack all his bowling education into one match. He certainly finished the game in better form than he started it, but there is a overriding feeling that the momentum he had achieved in the early part of the season has been stalled.
Professional cricketers are creatures of routine, their bio rhythms conforming to the regular hours of play.   For the last month Finn has had no structure to his life and has looked a little lost. He has missed an important month of his career when, while at the top of his game, he could have discovered what he was capable of. After the intervention of the sports scientists he now has a slightly stronger body but his cricketing development has been retarded. Obviously this has been done with a focus on the winter's Ashes. But ultimately is it better to have a super fit bowler or a wicket-taking one?
(3) Comments
Permalink
RSS 2.0
3 people have left comments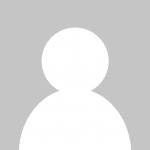 Ben Duggan said:
Very true Yozzer, he will need to be in good nick for Oz though, the ECB might look silly if this doesn't work…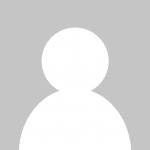 mark hodgson said:
Surely it is best to have a strong, fit, quick wicket taking bowler, which statistically is less likely to get injured due to being strong (core/posture), enhanced power and other possible attributes the conditioning team and England staff will be aware of. Why would you question science, that is why we have science (in this case sports science) it's factual and will aid him certainly long term if not the short term as well. He is in his early days and has lots of learning to do as you mentioned, so why the big rush to get him playing. What is he going to learn about test cricket or the Australians in 6 weeks of county cricket (most of it T20)? I'm sure all sportsmen who do not know the science will say play him, but how many test fast bowlers get injured. It has been common over the years. May be England have looked at this and feel strength work for him would be the correct route to take. How many fast bowlers could have played longer or been even better, more powerfull and qucker if they had applied some of the modern sports science? May be Aggers might have been a yard or two quicker and made a regular test bowler! That is one reason why you cannot compare modern day sportsmen and women to previous generations becuase applying science has helped them improve and dare i say raised the standards e.g. no more rest days in test cricket. I hope whatever; Finn has a good series against Pakistan and goes on to have a long and successful fast bowling test carrier. Good look England and Steven Finn!
Copyright 2022 The Cricket Analyst – Simon Hughes. All Rights Reserved.