PIETERSEN PLAYS IT STRAIGHT DOWN THE LINE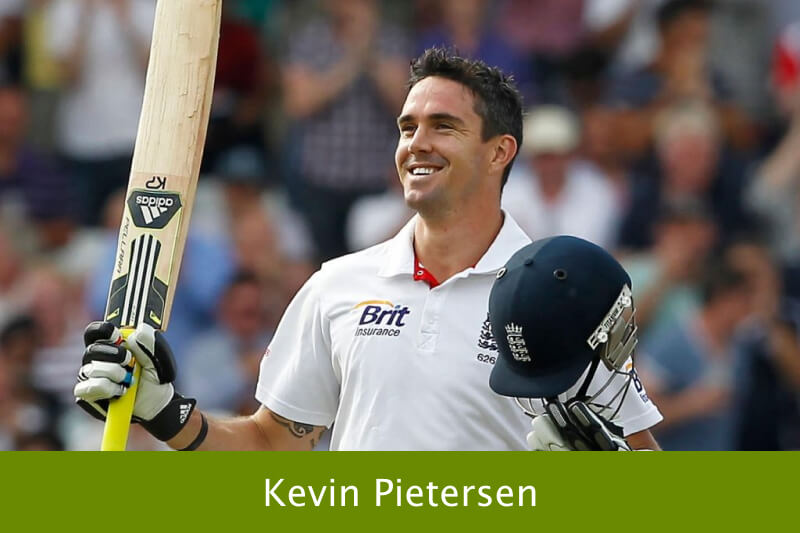 W G Grace once progressed easily to 93 then gave his wicket away. When asked why he explained that he had never been out for that score before. Kevin Pietersen's innings yesterday was a bit like that. An untroubled beginning, a sublime middle and a bizarre end, out on 99 to a ball that seemed harder to miss than to hit. Despite having been dismissed for just about every other score in the 90s, Pietersen's mistake wasn't deliberate, of course, as the disgusted hurling away of his gloves once off the field betrayed.
It is one of cricket's strange anomalies that one solitary run can represent the difference between failure and success. He was desperate for a hundred. But once the steam from his head had evaporated, Pietersen was able to see the bigger picture. He could see that all the practice he had put in had paid off. He had dispelled the notion that he couldn't play left arm spin. He had exorcised his demons. He was a man again!
In troubled times sport clouds your mind with complexity. Struggling batsmen are thinking about everything except the straightforward task of hitting the ball. What they need is clear direction. For Pietersen that came from Andy Flower and his IPL colleague from the Bangalore Royal Chargers Rahul Dravid. The solution was actually quite simple. Left arm spinners tend to drift the ball into right hand batsmen. Pietersen was lining up the ball was his pad rather than his bat. Everything else was wrong as a result.  His head was going too far across, his leg was in the way and he was having to play around it and therefore across the line and against the spin. That accounted for a number of his dismissals..
In practice this week he worked at standing up straight with a more open stance against a stream of left armers, staying legside of the ball and addressing it with an open rather than closed bat face. It was the opposite of what he was used to and the adjustment took time to perfect.  He may still have had doubts when he walked to the wicket in mid afternoon.
It took him three balls to be totally convinced. His third delivery drifted down just outside off stump from the left arm spinner Abdur Razzak. Pietersen stepped towards it, careful to keep his leg inside the line and brought his bat down straight and then, on contact, in an arc towards extra cover, going with the spin. The ball flew off the middle scorching the grass on its way to the long off boundary. He played another similar shot two overs later. The problem was solved and after that everything clicked. He was thinking about nothing and pulverising everything. By the end he was toying with the bowlers, ultimately fatally. The old KP had been restored to normal service.
(1) Comments
Permalink
RSS 2.0
Copyright 2022 The Cricket Analyst. All Rights Reserved.